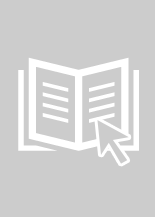 Every Young Man's Companion
Containing. I. Rules and Directions for Reading and Writing English. II. A Familiar Treatise of Rhetoric, Suited to the Lowest Capacity. III. Instructions in the Art of Penmanship. IV. Of the Care of Forming the Manners. V. Directions for Writing Letters, Forms of Address, &c. VI. Practical Arithmetic. Practical Geometry. Vii. Of the Creation of the World. Of the Books of the Old and New Testament. Viii. Of the Circles of the Globe, Fixed Stars, Planets, and Comets. IX. Geography; Containing the Divisions of the Earth. Of Climates; Explanation of the Terms; General Division of Earth and Sea; Different Religions, Languages and Colours of the Inhabitants. Account of Europe, Great-Britain and Ireland, &c. X. Births and Characters of the Monarchs of England, From William the Conqueror to His Present Majesty. XI. History of the World, From the Creation to the Assyrian Empire. XII. History of the Four Great Monarchies. XIII. Course of Natural Philosophy. XIV. Plain Trigonometry. Astronomical Questions. XV. Dialling, Measuring, Surveying, and Gauging. XVI. Useful Receipts of Various Kinds. XVII. Of Artificial Fire-Works; How to Prepare Various Kinds. XVIII. Of Printing Mezzotinto Prints, Window Blinds, Colouring Prints and Maps, Colouring in Oil and Painting Timber Work. XIX. Forms of Business in the Mercantile Way, and Forms in Law of General Use. XX. Concise and Easy Method of Writing Short-Hand. XXI. Mystery of Free Masonry Explained. XXII. The Common Notion of Spirits, Apparitions and Witches; Their Power and Feats Exposed. XXIII. General & Particular Directions for Drawing With the Pencil, and Shadowing With Indian Ink. XXIV. List of Many Things Necessary to Be Known, & &c. Together With A Great Variety of Cuts and Tables. By W. Gordon, Teacher of the Mathematicks
eBook

Searching for more content…
Publisher:
London : printed for H. Woodfall, J. Rivington, R. Baldwin, T. Caslon, S. Crowder, G. Robinson, T. Loundes, F. Newbery, and T. Carnan, and B. Collins, in Salisbury, M,DCC,LXXVII. [1777]
Edition:
The sixth edition, corrected. With large additions, and great improvements
Characteristics:
[12],443,[1]p. : ill. ; 120
---
Opinion
From the critics
---
Community Activity
Notices
Add Notices
There are no notices for this title yet.
Quotes
Add a Quote
There are no quotes for this title yet.
Explore Further
Subject Headings

Loading...